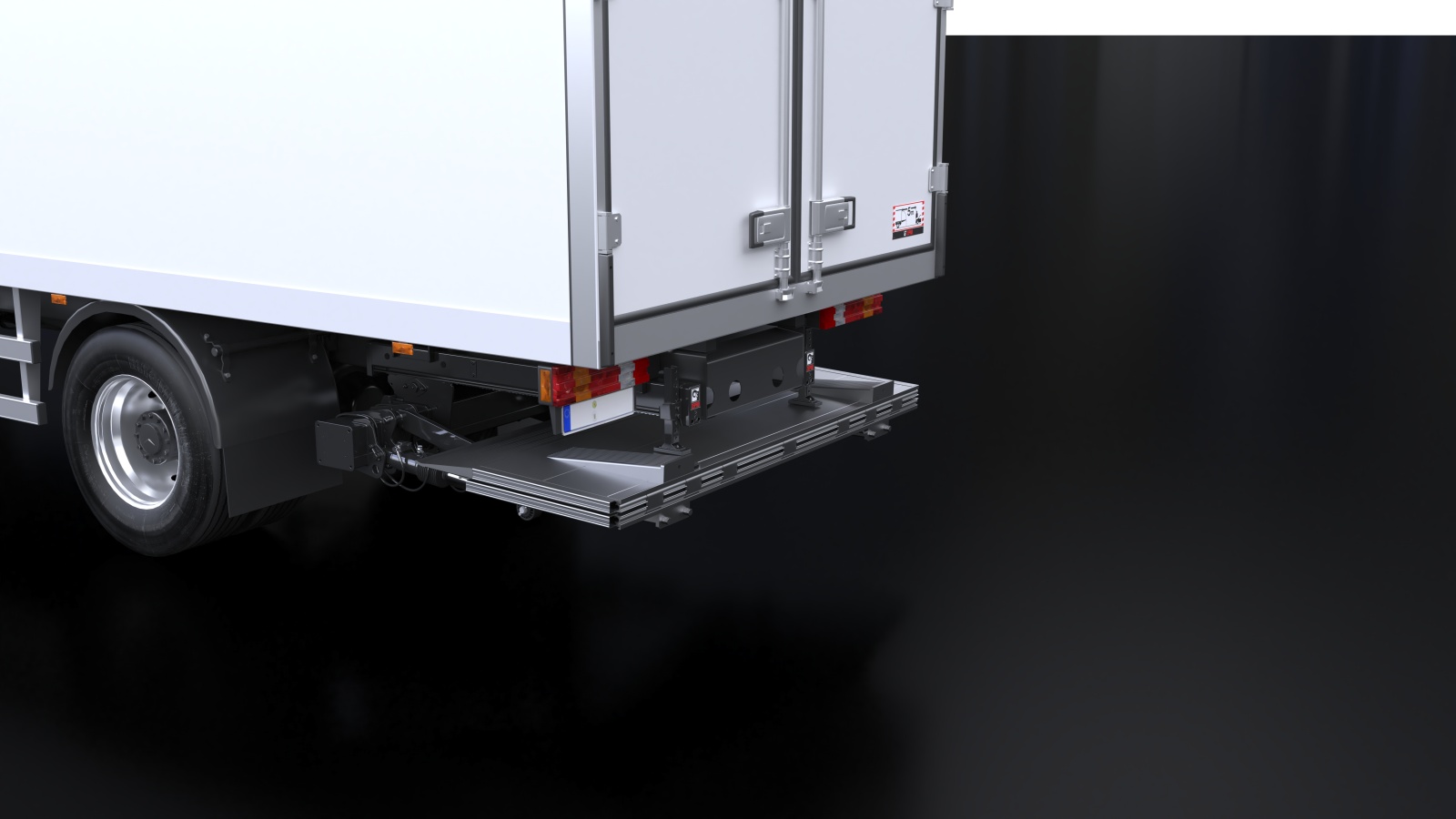 ZEPRO ZS 150/200/250 Mk2
Tail Lifts
Onze zware schuiflift, met enkelvoudig inklapbaar platform, speciaal ontworpen voor installatie onder een vrachtwagen. Hefcapaciteit van 1500, 2000 en 2500 kg.
Vind dealer
The ZS Mk2 features a powder-painted, high-strength steel frame and platforms in different sizes, and options.

Robust and sturdy design with corrosion-protected cylinders and the new solid state control system makes this the perfect choice for all heavy trucks.

Smooth movement is enabled by a sliding system that has a hydraulic motor driving two sprockets which rotate and run under the slide profiles guided by simple, sturdy chains. Operation noise is kept to a minimum with a built-in hydraulic unit that also houses sensitive components.

A slimline version designed to maximise ground clearance is also available.

All capacity versions offer spring-assisted, folding aluminium platforms to ensure low weight and ease of use when operating manually.
Standaard en optionele kenmerken
Model specificaties
Hefcapaciteit (kg)
Platform Types
Max platformlengte (mm)
Max platformbreedte (mm)
Hoogte verlichting (mm)
| ZEPRO ZS 150-135 | ZEPRO ZS 150-155 | ZEPRO ZS 200-135 | ZEPRO ZS 200-155 | ZEPRO ZS 250-135 | ZEPRO ZS 250-155 |
| --- | --- | --- | --- | --- | --- |
| 1500 | 1500 | 2000 | 2000 | 2500 | 2500 |
| Alu Alu | Alu Alu | Alu Alu | Alu Alu | Alu Alu | Alu Alu |
| 1960 | 1960 | 1960 | 1960 | 1960 | 1960 |
| 2400 | 2400 | 2400 | 2400 | 2400 | 2400 |
| 1360 | 1540 | 1360 | 1540 | 1360 | 1540 |
Kim Axdal Transport, Denmark