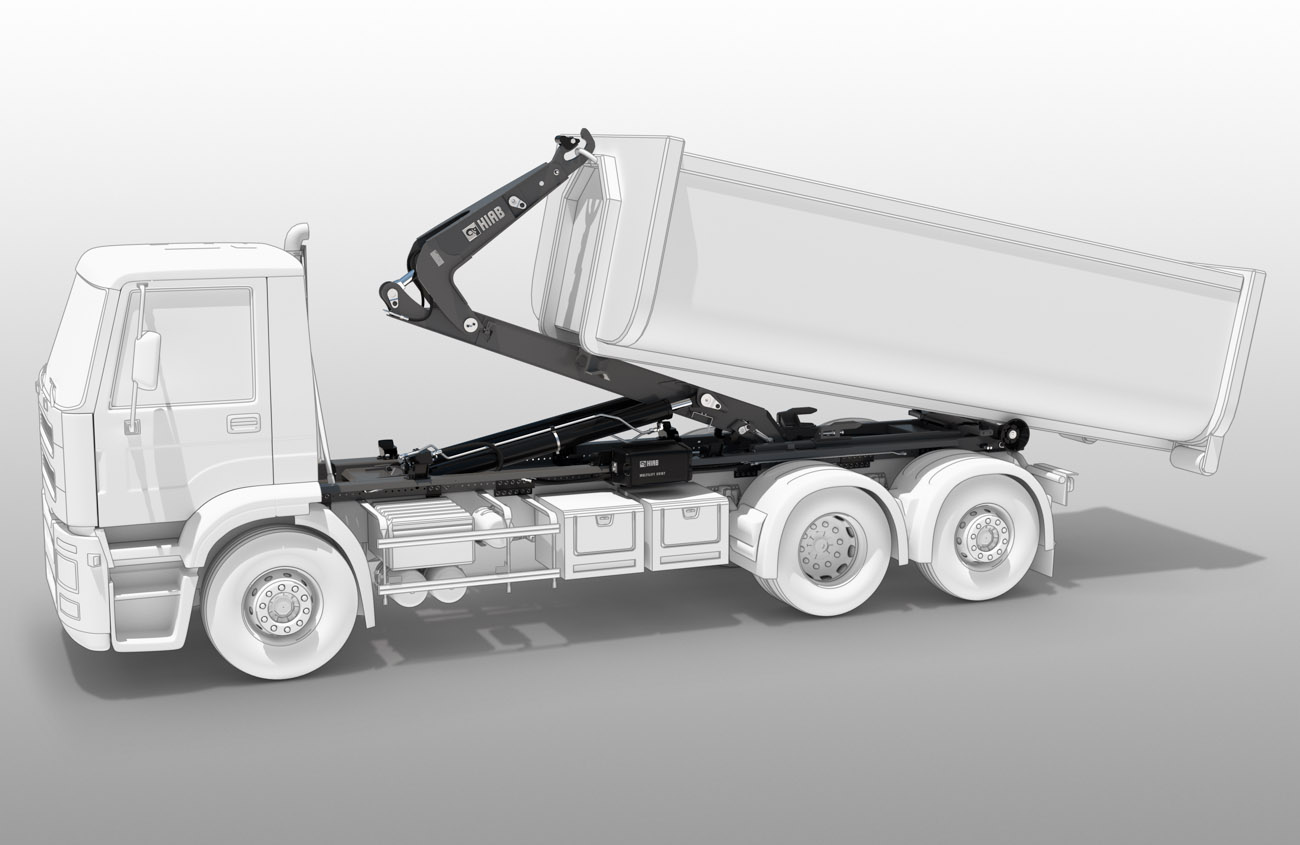 MULTILIFT XR16T
Demountables
Ontworpen zodat de zaak goed blijft draaien. Model met kantelende haaklift, met 16 ton hefvermogen.
Vind dealer
De MULTILIFT XP16S-haaklift met 16 ton hefvermogen is bedoeld voor 3-assige 26 GVW-vrachtwagens en behoort tot de XP Power-haakliftenreeks. Dit haakliftmodel kan verschillende toepassingen aan en blijft langdurig en efficiënt werken door de sterke en betrouwbare opbouw van de frames van hoogwaardige kwaliteit. PLC-bedieningssystemen en eenvoudige structuur van het besturingssysteem. Revolutionaire opties: Geprogrammeerde regeling van opeenvolgende handelingen, hoge snelheid, snel kiepen en wrijvingsloos contact bij verwisseling van de container. Alle opties kunnen onafhankelijk van elkaar worden gekozen om te voldoen aan uw specifieke eisen. Grote kracht, tezamen met laag gewicht maximaliseert de potentiële nuttige lading van het voertuig.
Standaard en optionele kenmerken
Model specificaties
Gewicht (kg)
Hefvermogen (t)
| MULTILIFT XR16T 46 | MULTILIFT XR16T 51 | MULTILIFT XR16T 55 |
| --- | --- | --- |
| 1750 | 1850 | 1990 |
| 16 | 16 | 16 |
MULTILIFT - POWER RANGE
Our most powerful range of hooklifts, MULTILIFT Power puts you in a league above. With extra-high performance, state-of-the-art control and crucial power reserve, MULTILIFT Power can handle just about any loading task you throw at it.