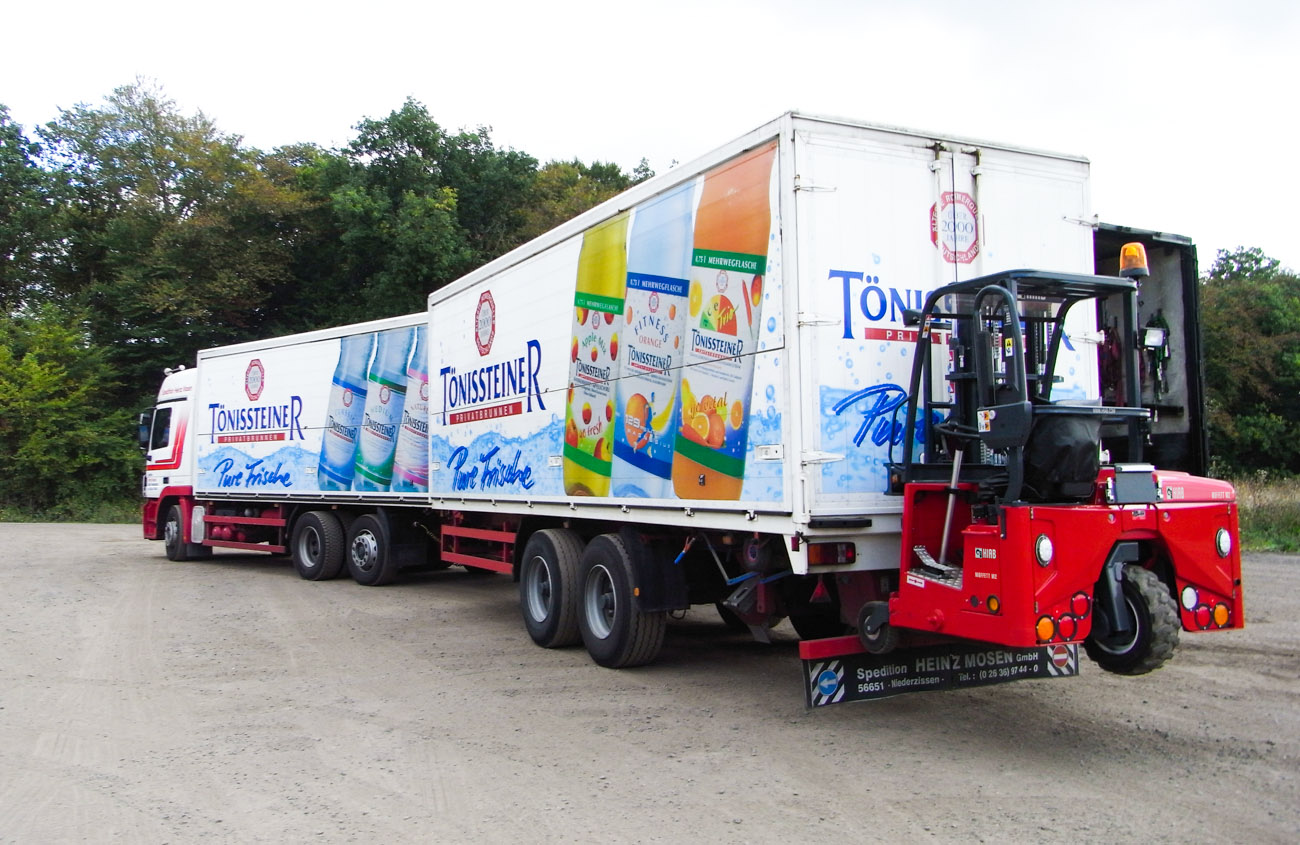 MOFFETT M2
Truck Mounted Forklifts
Le spécialiste de la distribution urbaine, avec une capacité de levage de 1 500 kg
Trouver un revendeur
Un engin extrêmement maniable avec un faible poids à vide, conçu pour les applications industrielles et commerciales où la taille, le poids et la maniabilité de l'engin sont des critères essentiels.
Fonctionnalités standard et optionnelles
Spécifications du modèle
Capacité de levage (Kg)
Poids (Kg)
Poids en (Lbs)
Type de moteur
Capacité de levage (Lbs)
Porte-à-faux (in)
Porte-à-faux (mm)
Hauteur de levage (in)
Hauteur de levage (mm)
Description du moteur
Pneus standards
Garde au sol (mm)
MOFFETT M2 15.1
1500
1570
3461
Diesel
3300
47.2
1200
86.6
2200
Kubota Diesel 19.5 KW (26.1hp)
400x4 Supersoft/23 x 8.5-12
260
MOFFETT - ADDING VALUES
MOFFETT is a series of truck mounted forklifts. Innovative design delivers effective load and unload of the forklift itself and its cargo. See how the MOFETT works out in the field and supports your customer's business. It's ready to go in 60 seconds.