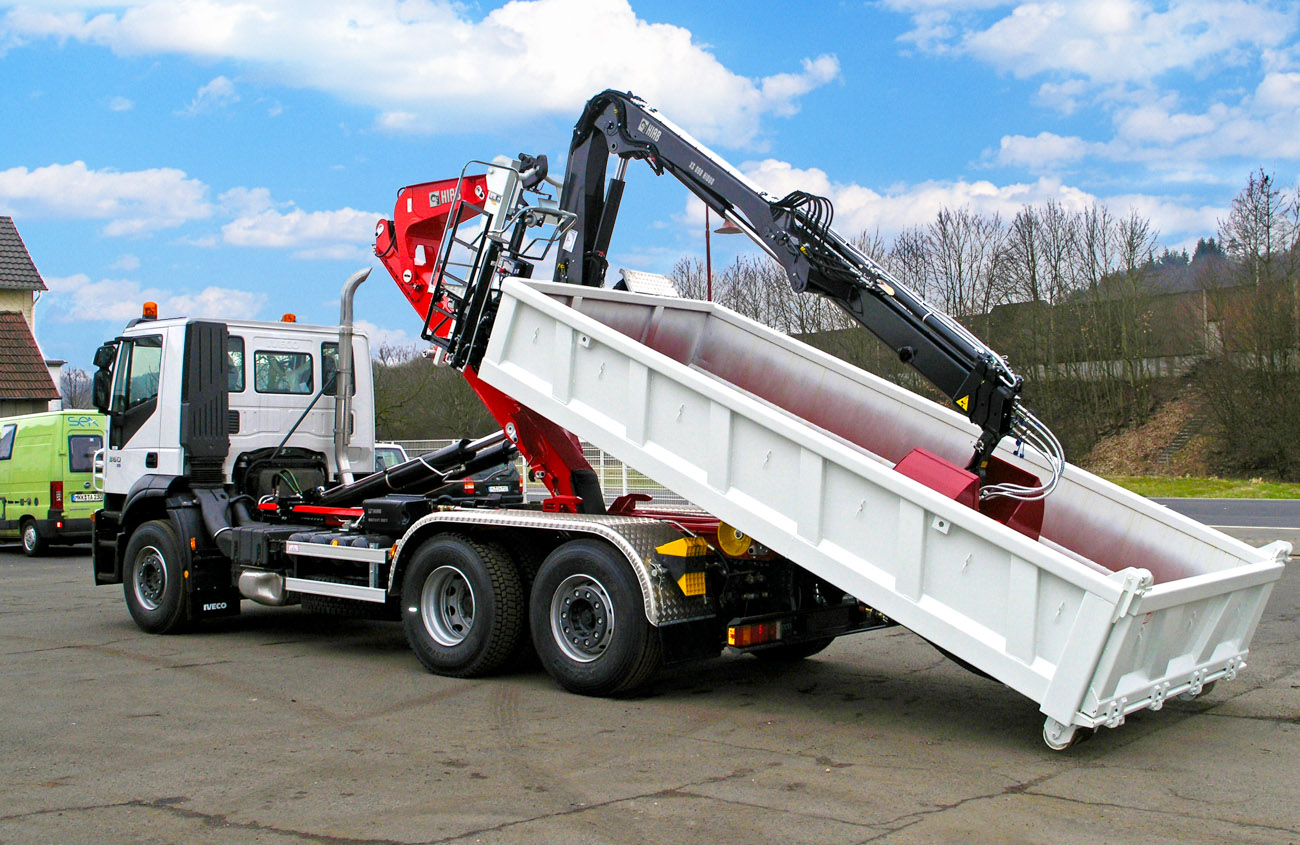 MULTILIFT XR21T
Demountables
Modelo de elevador con gancho inclinable de 21 toneladas de capacidad, diseñado para no detenerse nunca.
Encontrar distribuidor
El elevador con gancho MULTILIFT XR21T para vehículos de 3 ejes es un verdadero caballo de batalla en operaciones de manipulación de carrocerías desmontables. Las principales características incluyen la máxima comodidad y seguridad del conductor en todas las operaciones. Unos controles suaves y precisos garantizan una manipulación sin problemas de la carrocería. Una altura de instalación baja y un bajo centro de gravedad proporcionan una excelente estabilidad durante la carga, la descarga y la inclinación de la carrocería. Sistema de control accionado mediante PLC con estructura de sistema de control sencilla. Opciones revolucionarias: Control automático de secuencia, velocidad proporcional y alivio de la fricción para un cambio de carrocería sin fricción. Puede combinar todas las opciones libremente, en función de sus necesidades exactas.
Características estándar y opcionales
Especificaciones del modelo
Peso (Kg)
Capacidad de elevación (T)
| MULTILIFT XR21T 46 | MULTILIFT XR21T 51 | MULTILIFT XR21T 55 | MULTILIFT XR21T 59 | MULTILIFT XR21T 61 |
| --- | --- | --- | --- | --- |
| 2380 | 2460 | 2540 | 2610 | 2630 |
| 21 | 21 | 21 | 21 | 21 |
MULTILIFT - POWER RANGE
Our most powerful range of hooklifts, MULTILIFT Power puts you in a league above. With extra-high performance, state-of-the-art control and crucial power reserve, MULTILIFT Power can handle just about any loading task you throw at it.