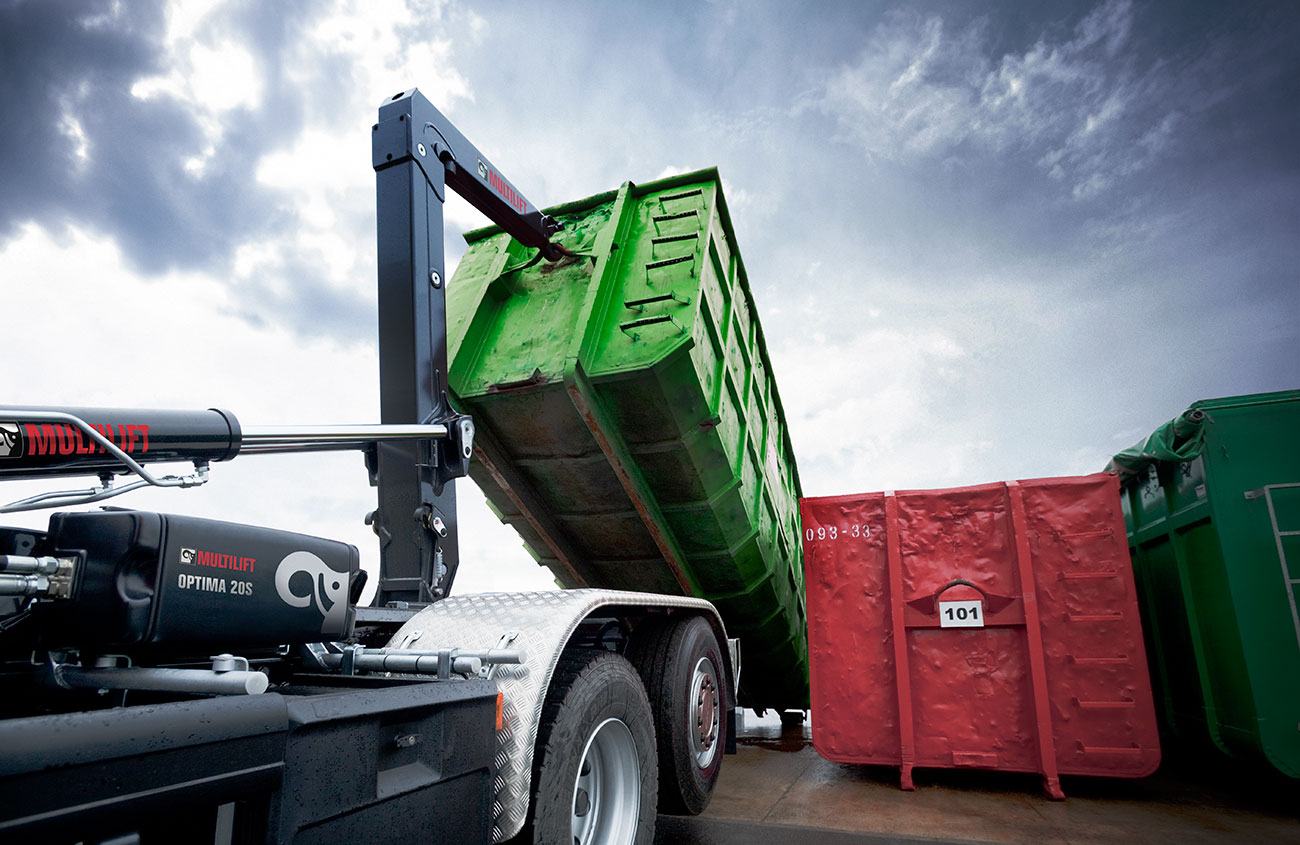 MULTILIFT OPTIMA 20S
Demountables
MULTILIFT Optima a new hooklift that is simply. Sliding hooklift model with 20 ton capacity.
Encontrar distribuidor
The new MULTILIFT Optima 20-ton hooklift for when you simply need the right performance for fundamental loading tasks. With an attractive price for quality, you gain superior value for money. Add to that the ability to work faster and carry more payload than any other 20-ton hooklift, and the smart choice becomes an easy choice. The key to better business in routine tasks is reliability. With MULTILIFT Optima, you have exactly the functions you need. And they perform with precision clockwork over and over again, without fail.
Características estándar y opcionales
Especificaciones del modelo
Peso (Kg)
Capacidad de elevación (T)
| MULTILIFT OPTIMA 46 | MULTILIFT OPTIMA 51 | MULTILIFT OPTIMA 53 | MULTILIFT OPTIMA 56 | MULTILIFT OPTIMA 59 |
| --- | --- | --- | --- | --- |
| 1775 | 1855 | 1945 | 1965 | 1995 |
| 20 | 20 | 20 | 20 | 20 |
OPTIMA Video
Learn more about the MULTILIFT OPTIMA range