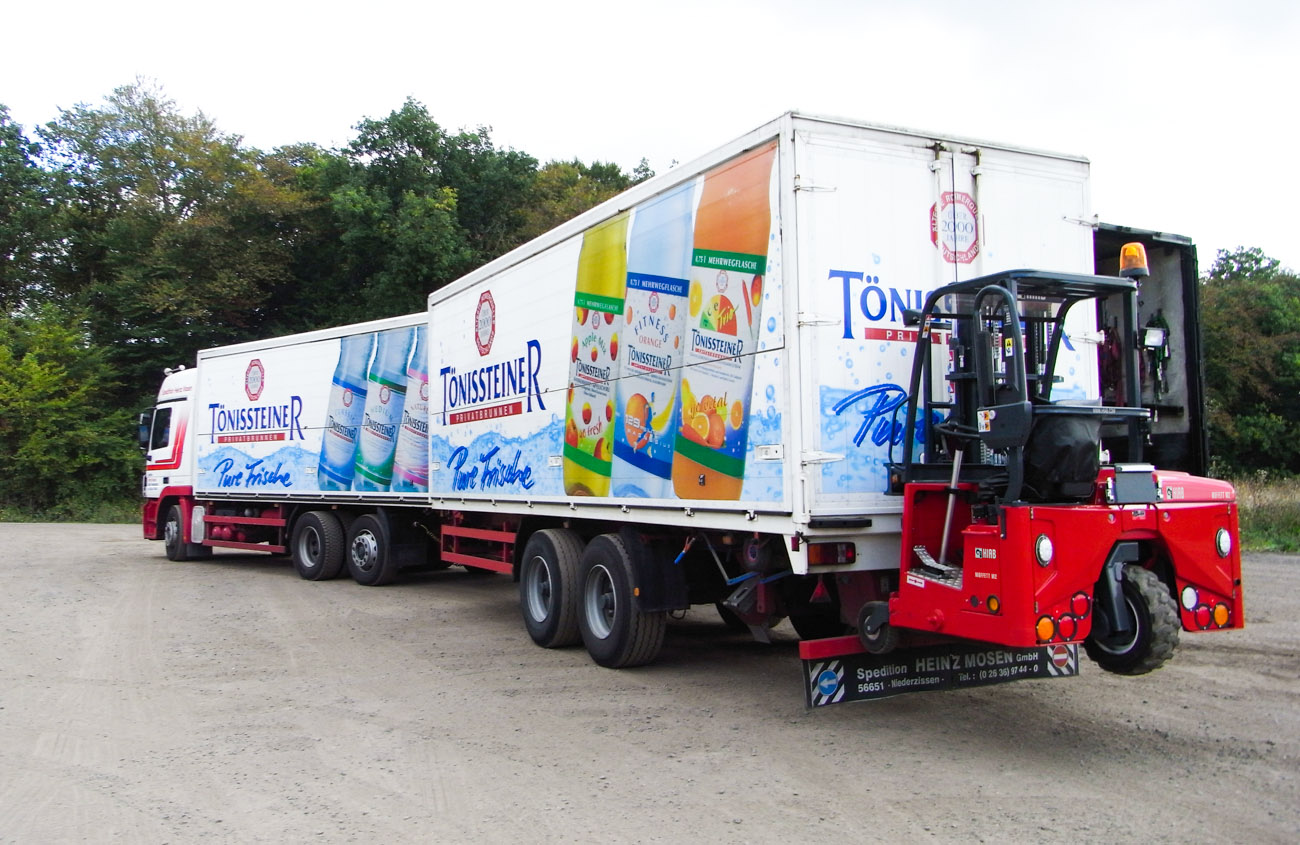 MOFFETT M2
Truck Mounted Forklifts
El especialista en distribución urbana con una capacidad de elevación de hasta 1500 kg.
Encontrar distribuidor
Una máquina de gran agilidad, de bajo peso en vacío, construida para aplicaciones industriales y comerciales en las que el tamaño, el peso y la maniobrabilidad son características cruciales.
Características estándar y opcionales
Especificaciones del modelo
Capacidad de elevación (kg)
Peso (Kg)
Peso (Lbs)
Tipo de motor
Capacidad de elevación (libras)
Voladizo (in)
Voladizo (mm)
Altura de elevación (in)
Altura de elevación (mm)
Descripción del motor
Neumáticos estándar
Claridad del piso (mm)
MOFFETT M2 15.1
1500
1570
3461
Diesel
3300
47.2
1200
86.6
2200
Kubota Diesel 19.5 KW (26.1hp)
400x4 Supersoft/23 x 8.5-12
260
MOFFETT - ADDING VALUES
MOFFETT is a series of truck mounted forklifts. Innovative design delivers effective load and unload of the forklift itself and its cargo. See how the MOFETT works out in the field and supports your customer's business. It's ready to go in 60 seconds.