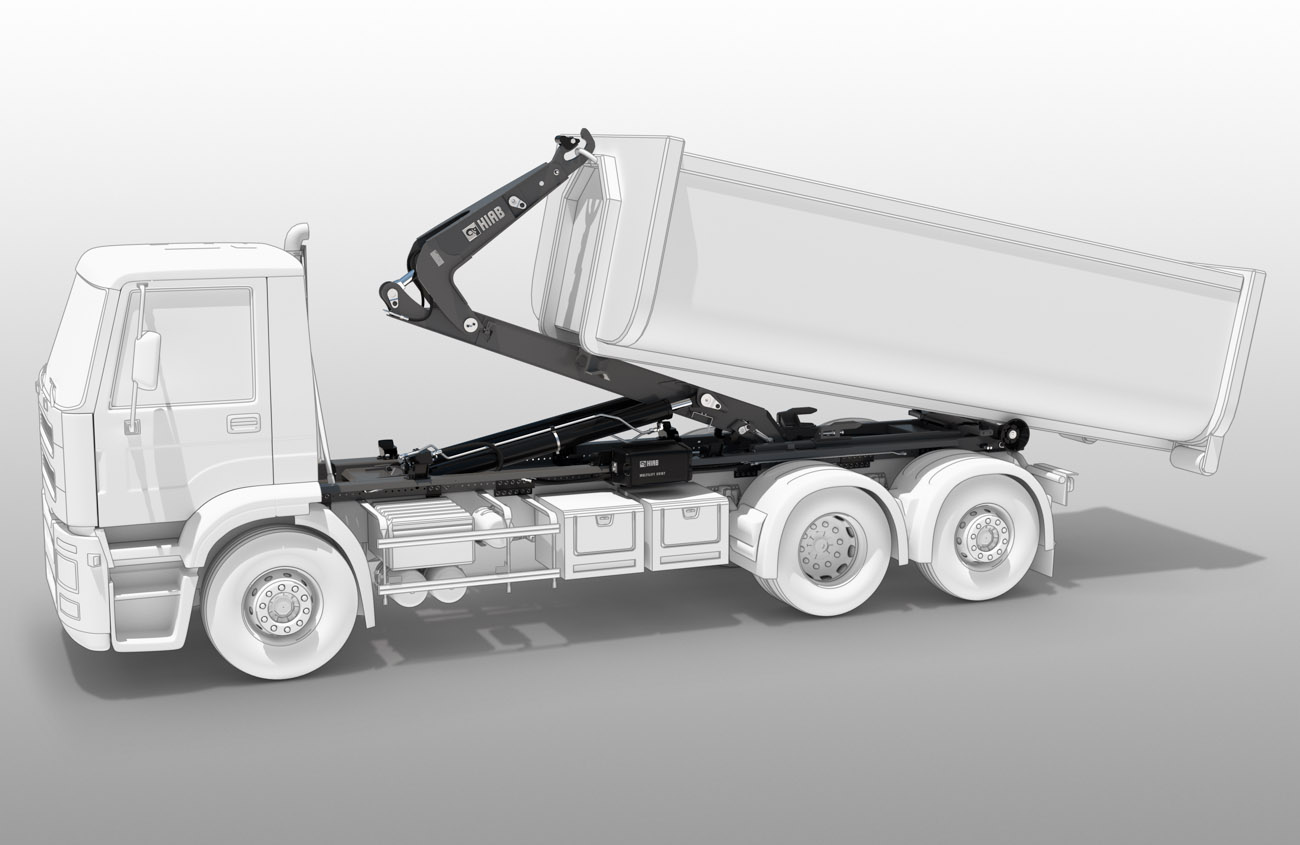 MULTILIFT XR16T
Demountables
Entworfen, um die Räder am Rollen zu halten. Sich neigendes Abrollkippermodell mit einer Kapazität von 16 Tonnen.
Der MULTILIFT XR16T ist ein Abrollkipper mit Knickhaken für 3-Achser und sorgt dank seines äußerst belastbaren und hochwertigen Rahmen für langanhaltende Effizienz bei unterschiedlichsten Arbeiten. Zentrales Features ist das klar strukturierte, SPS-betriebene Steuersystem. Revolutionäre Optionen: Automatische Sequenzkontrolle, proportionale Geschwindigkeiten, schnelles Abkippen und Friktionsentlastung für den friktionslosen Behälterwechsel. Alle Optionen können unabhängig voneinander gewählt werden, so dass Sie ein System erhalten, welches exakt auf Ihr Anforderungsprofil zugeschnitten ist. Qualitativ hochwertige Decklackierung ab Werk serienmäßig. Durch eine hohe Belastbarkeit mit niedrigem Gewicht garantieren ein maximales Nutzlastpotzenzial Ihres Fahrzeugs.
Standard- und optionale Funktionen
Modellspezifikationen
| MULTILIFT XR16T 46 | MULTILIFT XR16T 51 | MULTILIFT XR16T 55 |
| --- | --- | --- |
| 1750 | 1850 | 1990 |
| 16 | 16 | 16 |
MULTILIFT - POWER RANGE
Our most powerful range of hooklifts, MULTILIFT Power puts you in a league above. With extra-high performance, state-of-the-art control and crucial power reserve, MULTILIFT Power can handle just about any loading task you throw at it.