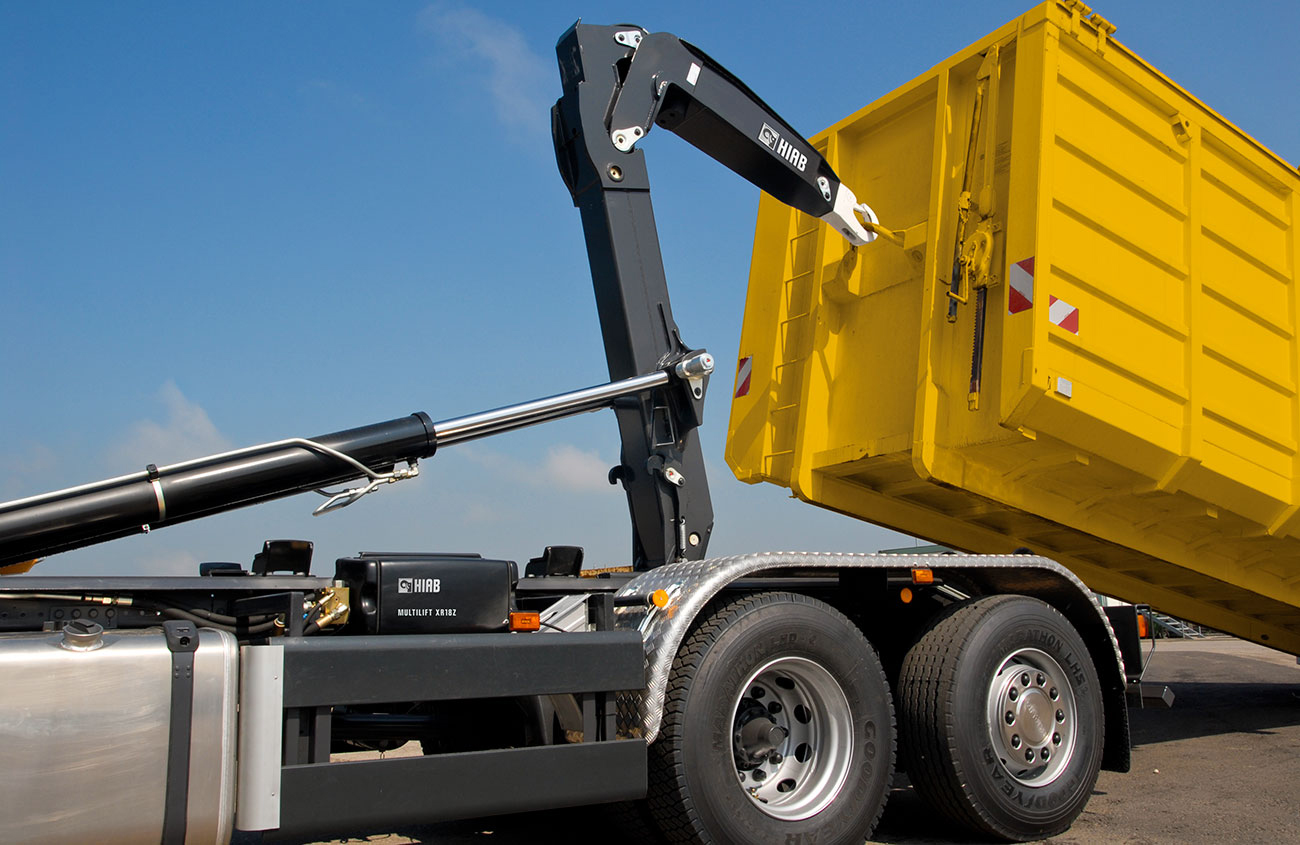 MULTILIFT ULTIMA 18Z
Demountables
The MULTILIFT Ultima 18Z hooklift is a sliding hooklift with 18 tonne capacity for 3 axle trucks. The unique uControl system of the ULTIMA range makes it possible to build the hooklift to your needs and maximizes the productivity without compromising on safety for every day usage.
MULTILIFT ULTIMA 18Z is a 18-ton capacity hooklift, using the sliding of the hookarm in the load process, for 3-axle 26t GVW trucks, part of the ULTIMA range, its the best of the best. The low weight of the structural parts, together with high strength of quality material and superior performance will boost your productivity. All ULTIMA Hooklifts come available with connectivity and the PLC-operated control system and control choices familiar from XR Power hooklift range.New options such as:HookliftAssist, SafePositioning, Integrated Load Weighing, LoadBoost, EasyService, SequencePerformance, FutureTouchDisplay to name a few
Standard- und optionale Funktionen
Modellspezifikationen
| MULTILIFT ULTIMA 18Z 46 | MULTILIFT ULTIMA 18Z 51 | MULTILIFT ULTIMA 18Z 53 | MULTILIFT ULTIMA 18Z 56 | MULTILIFT ULTIMA 18Z 59 | MULTILIFT ULTIMA 18Z 61 |
| --- | --- | --- | --- | --- | --- |
| 2280 | 2360 | 2410 | 2460 | 2520 | 2600 |
| 18 | 18 | 18 | 18 | 18 | 18 |
MULTILIFT - POWER RANGE
Our most powerful range of hooklifts, MULTILIFT Power puts you in a league above. With extra-high performance, state-of-the-art control and crucial power reserve, MULTILIFT Power can handle just about any loading task you throw at it.
MULTILIFT uControl Flex
With MULTILIFT's latest control system, you will be in charge. Putting the user experience first has always been the goal for MULTILIFT and this time even the name tells this story, MULTILIFT uControl. Welcome to discover which level of control suits you the best uControl Base, Flex or Pro.