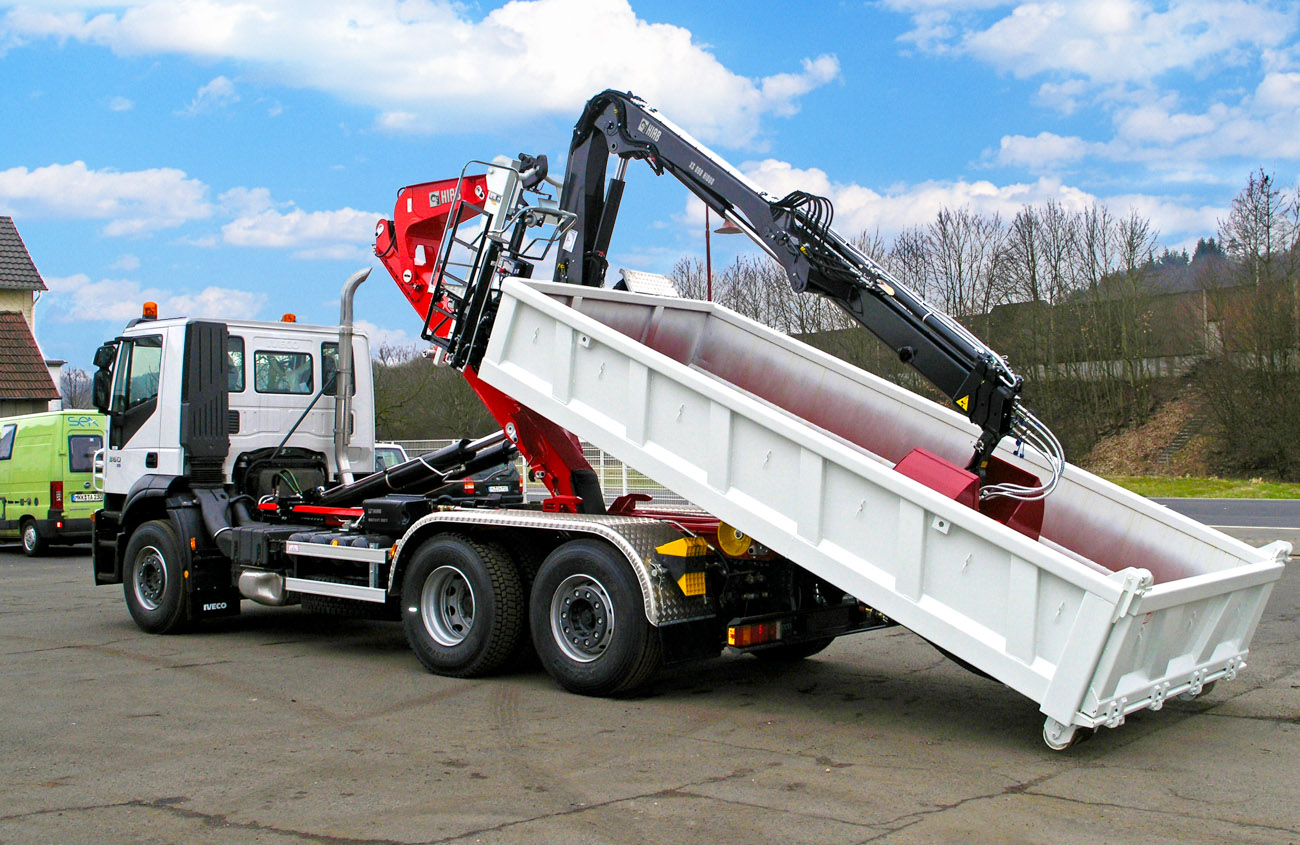 MULTILIFT XR21T
Demountables
Modello di hooklift inclinabile con capacità di 21 tonnellate, progettato per tenere le ruote in movimento.
Trova rivenditore
L'hooklift MULTILIFT XR21T per camion a tre assi è una vera e propria centrale elettrica per le operazioni di movimentazione dei cassoni scarrabili. Le caratteristiche principali includono la massimizzazione della comodità e della sicurezza del guidatore in qualsiasi operazione. I comandi scorrevoli e precisi garantiscono la movimentazione dei cassoni senza problemi. Un'altezza ridotta d'installazione e un basso centro di gravità forniscono una straordinaria stabilità nelle operazioni di carico, scarico e ribaltamento del cassone. Sistema di controllo tramite PLC e con una struttura semplice. Opzioni rivoluzionarie: Controllo automatico della sequenza, velocità proporzionale e alleggerimento dell'attrito per il cambio dei cassoni. Tutte le opzioni possono essere scelte in modo indipendente, per soddisfare con precisione i vostri requisiti.
Caratteristiche standard e opzionali
Specifiche del modello
Peso (kg)
Capacità di sollevamento (T)
| MULTILIFT XR21T 46 | MULTILIFT XR21T 51 | MULTILIFT XR21T 55 | MULTILIFT XR21T 59 | MULTILIFT XR21T 61 |
| --- | --- | --- | --- | --- |
| 2380 | 2460 | 2540 | 2610 | 2630 |
| 21 | 21 | 21 | 21 | 21 |
MULTILIFT - POWER RANGE
Our most powerful range of hooklifts, MULTILIFT Power puts you in a league above. With extra-high performance, state-of-the-art control and crucial power reserve, MULTILIFT Power can handle just about any loading task you throw at it.